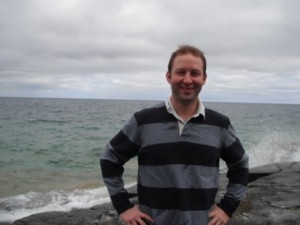 I boast over ten years experience designing and implementing software systems from requirements gathering, design and quality assurance to maintenance and improvements phases. I am always on the look out for new and emerging technologies to assist with new challenges outside of my main areas of expertise. I have a reputation for delivering quality systems on a tight schedule.
I hold both a Bachelors of Education in Intermediate Senior Mathematics and Physics Education and an Honours Bachelors of Science in Applied Mathematics and Philosophy both from the University of Western Ontario.
Prior to completing my University education and beginning work as a professional Software Developer, I obtained a College Diploma in Computer Programming – Software Engineering from Fanshawe College.
In my spare time I enjoy reading about software design, architecture and project management, teaching and blogging about Mathematics and Statistics, or playing my favourite classical piano pieces by Bach, Chopin and others.